I can't believe its almost fall. Don't get me wrong I love fall, but I'm not sure I'm ready for the summer to be over. McMahon has had a number of showings so we are very pleased. The house we wanted went into contract last week, but just came back on the market today again. So we will consider that a sign that the last deal fell though. We have our St. Joseph planted in the yard, so hopefully he will do his magic. We also found a second St. Joseph which appears to be freshly planted in the back yard, so it still a bit of a mystery where he came from but 2 must be better than one.
Remodeling is coming along over my parents. The crown moldings went up in the bathroom today. I love it! Not sure how it was done to be honest, my uncle was the one who installed it. It's over 7 inches wide, and we got it from Lowe's. We usually never go to Lowe's just because there 2 Home Depots that are very much closer. But I forgot how much I love Lowe's. My dad and I must of spent 3 hours just wandering the store. We found so many new products. I can't wait to start my next project. Check out my favorite, its the L.J Smith Stair System Iron Baluster Fastener. It's less then 6.00 a stair and in about 2 hours you can change all of your balusters from wood to wrought iron with only a hack saw and a screw driver.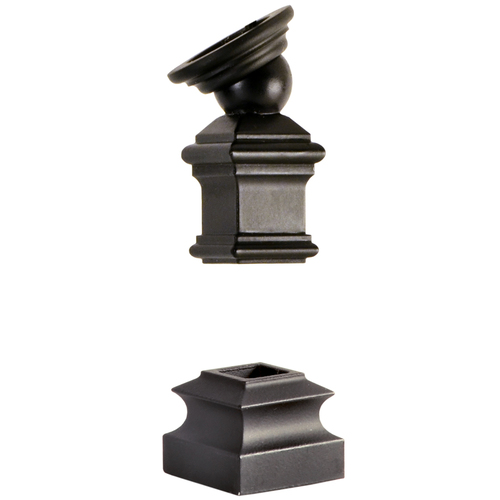 Don't forget the wonderful folks at
Cutting Edge Stencils
offered all of The Welch Abode readers a 10% discount when placing an order. Use DIYFUN to get your discount today!
For the stencil ceiling how to,
click here
.
The 3000 pounds of hardwood gets installed next week, so there will for sure be an update on that!